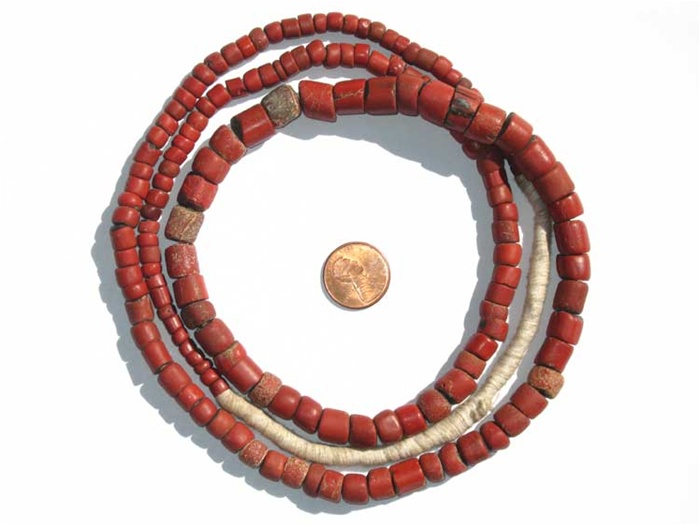 Today, many bead collectors and artisans enjoy using African white heart beads in their jewelry. White heart beads are more commonly known as Hudson Bay Trade Beads. These glass beads have a colored, translucent outside (usually red, turquoise, green, or yellow), and a white center, hence the name "white heart" beads.
People often asked, where did white heart beads come from? Where did they evolve from? The somewhat surprising answer: Venetian green heart trade beads. These venetian beads, shown above, have a beautiful mud-colored outside, and a green center core on the inside. Usually, these beads are old, and were made between the 17th and 19th centuries. The strands typically measure over 30 inches long of trade beads, and run for about $30.
These amazing antique green heart trade beads would make a great addition to your next beading project!